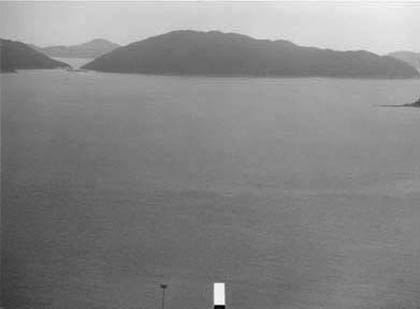 On March 19th, 2003 the 9th Sunpendulum Time-Eye was installed at the Hong Kong University of Science and Technology (HKUST) in Hong Kong.
The Time-Eye of Hong Kong, directed to the east, has an extraordinary view capturing the sunlight from the sky over Clear Water Bay - Hong Kong - South China Sea.
On the occasion of this installation a press event was held on the HKUST Campus in the presence of Prof. Paul Ching-Wu Chu - President of the HKUST, Prof. Otto Lin - HKUST Vicepresident, Dr. Brigitta Blaha-Silva - Austrian Consul General of Hong Kong, Josef Stockinger - Commercial Counsellor / Austrian Embassy Bejjing, Dir. Dr. Johannes Neumann - Vienna Representative Office Hong Kong as well as leading representatives of the University and numerous guests of honour.
Following the Sunpendulum press conference a lunch was provided for the VIPs, sponsored by the Austrian National Tourist Office / HKUST, and an invitation to a Buffet Dinner was given by Dr. Brigitta Blaha Silva.
realised in close collaboration with the
Hong Kong University of Science and Technology | http://www.ust.hk

and supported by
austrian federal chancellory - department for the arts
austrian federal ministry for education, science and culture
the city of vienna - cultural department / vienna representative office - hong kong
austrian national tourist office / austrian embassy bejjing
austrian general consulate of hong kong
institute of computer graphics and algorithms / vienna university of technology
:3C! creative computing concepts
hotel imperial vienna