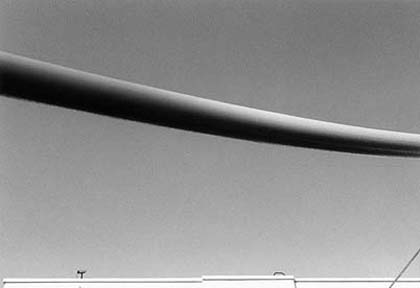 On February 12th, 2002 the 8th Sunpendulum Time-Eye was installed at the Zayed University in Dubai.
The Time-Eye of Dubai was inaugurated by His Excellency Sheikh Nahyan bin Mubarak al Nahyan, President of the Zayed University and Minister of Higher Education / Scientific Research of the United Arab Emirates (UAE), in the presence of Vice-President Dr. Hanif Al Qassimi, Provost Dr. Dell Felder, the Austrian Ambassador Dr. Nikolaus Seiwald, the UAE Ambassadors of Japan and India, the Consul of Egypt in Dubai and numerous guests of honour.
Following the Sunpendulum press conference a lunch has given for the VIPs sponsored by the Austrian National Tourist Office.
realised in close collaboration with the
the Zayed University Dubai | http://www.zu.ac.ae
and supported by austrian federal chancellory - department for the arts
austrian federal ministry for education, science and culture
austrian national tourist office
austrian embassy abu dhabi / austrian trade delegation
institute of computer graphics and algorithms / vienna university of technology
3C! creative computing concepts
hotel imperial vienna
boblbee