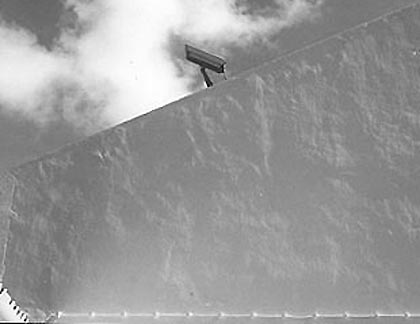 On July 11th, 2001 the seventh Time-Eye was installed on the roof of the University of the Azores / Campus Angra do Heroismo on Terceira Island.


The Time-Eye is directed to the east to capture the sunlight from the sky over Angra and the green Terceira Island.
realised in close collaboration with the
University of the Azores ( UAC )

an great support by
Austrian Federal Chancellory / Department for the Arts (.KUNST),
Austrian Ministry for Education, Science and Culture,
:3C! Creative Computing Concepts,
Austrian Trade Delegation Portugal / Austrian Embassy Lisbon,
Hotel Imperial Vienna,
Boblbee.